ARTISTTALK@de Mus(Amsterdam)
April 10th, 2018
TONIGHT! Yes, already tonight! A wonderful program with art, music and film. I will open the evening with more about the series of artworks 'I Do Not Know'. It is in the Torpedo theater, better known as 'de Mus'(only in dutch). For more information: http://www.de-mus.nl/reserveren/
In addition, my art is also visible at 'Het tekenkabinet'. From today to visit on Saturday and Sunday (11:00 to 17:00) in the Amstelpark in Amsterdam.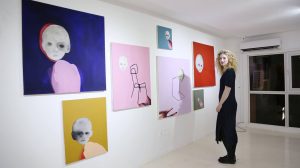 EXHIBITION NEWS
February 28th, 2018
Good news, a group show in Amsterdam! Two new works of the watercolour series will be shown at the 6th groups exhibition from 'het TekenKabinet'. The exhibition will be on Sunday the first of April, no joke, at Amstelpark 13 in Amsterdam, the Netherlands.
Have a look at the several kinds of drawings from a lot of beautiful artists. Hereby you are cordially invited and they are for sale.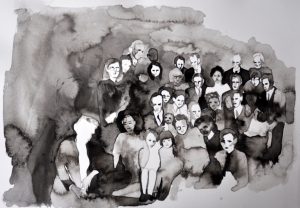 POLLUXZINE&DEGANN
January 23th, 2018
OH, Happy day! Ten pages in Polluxzine(Denver, USA). Polluxzine is a Denver based art magazine that gives a platform to up-and- coming artists, like the young artists Daisy Patton and Lilian Mclean. Special thank to the director Kayleigh Coleman she has written a lovely article about my art. "'Degann's signature style consists of macabre portraiture usually paired with sharp tonal contrasts. In her series "I Do Not Know," she adds a surreal twist to her signature stylistic touches, showing isolated baby heads among random color patches. These images grab and hold attention, forcing the viewer to question what it is exactly that he or she is looking at." The prints in the magazine are fenomonal. Here you'll find content pulled straight from the pages of Polluxzine Magazine.
More about polluxzine and how to order this volume 4: https://www.polluxzine.com/degann
Also you can see the "I Do Not Know" oilpainting series at the Dasthe Art Space in Casablanca, Morroco.
EXHIBITION NEWS in CASABLANCA(MORROCO)
January 18th, 2018
Exhibition at
Dasthe – Art Space and Agency
Casanblanca in Morroco. Announcement: "Dasthe Art Space invites you to a new cycle of exhibitions with a new format by which you will be closer to the artists and works that we will expose.
In a warm and intimate atmosphere always, each exhibition will be accompanied by a talk or live chat with the artists(Degann, Lennart Foppe and Ghizlane).
This new cycle of exhibitions begins with Anne De Groot (Degann), a Dutch painter, born in 1989 and graduated of the art academy. She will be present with us for the vernissage of January 11 at 19h – A discussion around his works and the creation of an"aesthetics of affect" will begin at 20h. You are invited!"

DASTHE PROJECTS&CASABLANCA
December 1st, 2017.
Whoop whoop! This is my first exhibition at Dasthe-Art Space and Agency in Casablanca(Morocco)! And the first show of my work with art from the series "I Do Not Know" and "Story of I" paintings. I'm very excited. And YOU ARE INVITED! More information about the expo will follow soon or send me an email(annedegroot.annedeg@gmail.com) if you want to receive the invitation!
Working with excellent gallery Dasthe-Art Space and Agency(www.dasthe.com), owner and supporters is a gift and I'm very thankful and blessed by Yasmine Laraqui vision, support and assuredness in launching "I Do Not Know" and "Story of I" painting series.
This work will be shown at the exhibition from the "Story of I" watercolour series.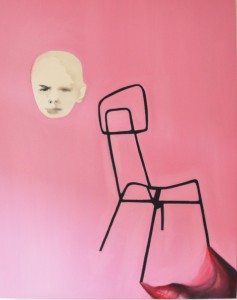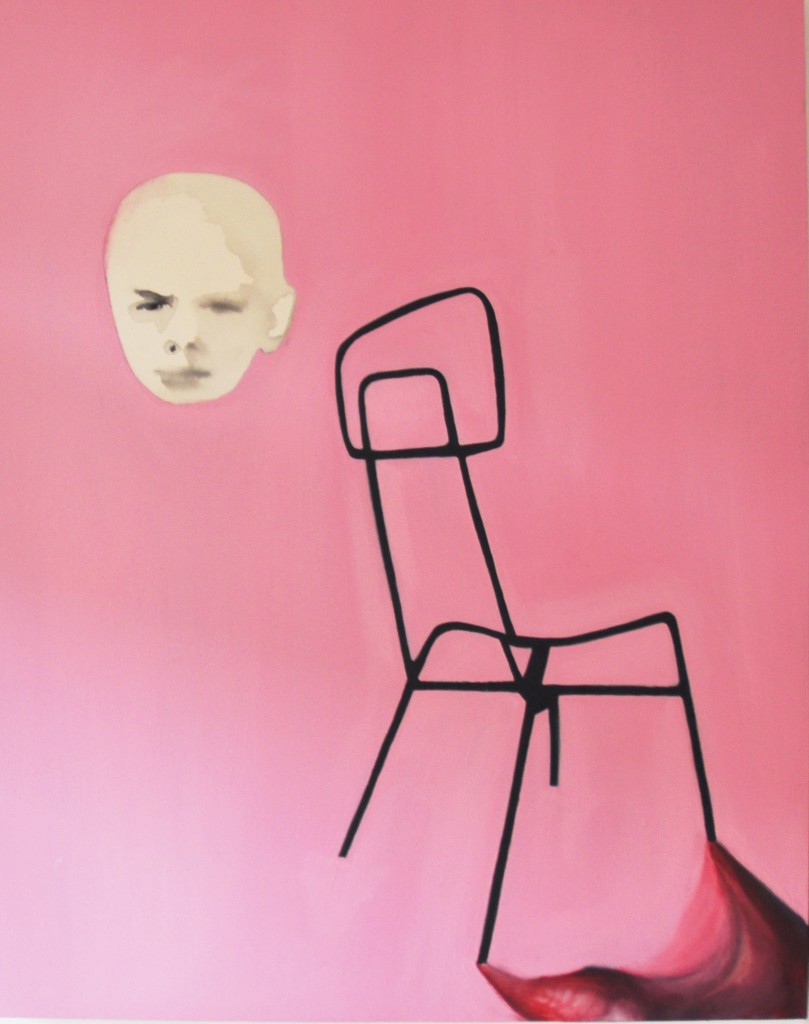 NEW YORK&POSTURE MAGAZINE
October 31th, 2017.
NEW YORK, New York! The paintings from the 'I Do Not Know' series will be shown at the release party of Posture Magazine at the Superchief Gallery. The issue was sponsored by Ello(The creator's network) and two paintings will be featured in the gallery. The opening is on the 3th of november!
The Posture magazine(4th issue) showcases original photography and exclusive interviews with amazing creators such as Mykki Blanco, Nadya Tolokno of Pussy Riot, Andres Serrano, Amazon Ashley, Chitra Ganesh, Pandemonia, and more.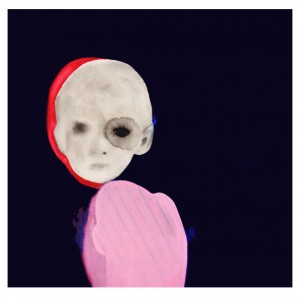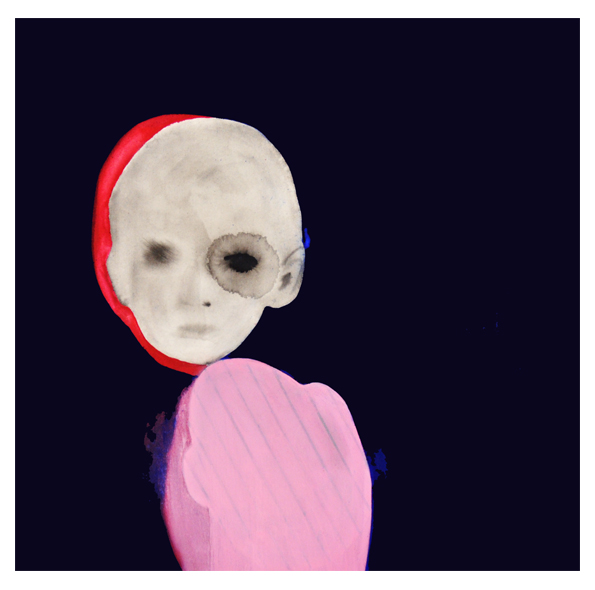 UNKNOWN MAGAZINE&DEGANN
October 25th, 2017
I am pleased to announce that Unknown Magazine's(York, UK) 7th print issue, "Perfection" is out now! In the magazine is an article and interview about my art, the 3 pages are all about 'perfection'.
"Perfection is simply an idea. With so many different opinions, and the bar being ever raised, somewhat ironically by the human striving for perfection in itself, perfection as an actuality cannot exist, and those who try to chase perfection find themselves running in circles, to catch an elusive and unattainable prize. I just want to showcase what my mind sees behind this perfection. For me perfection doesn't exist."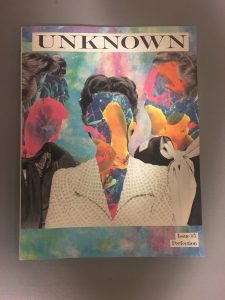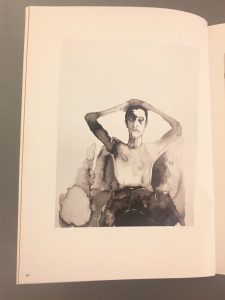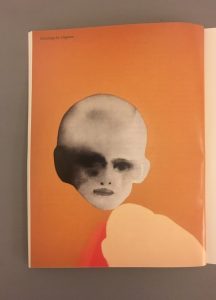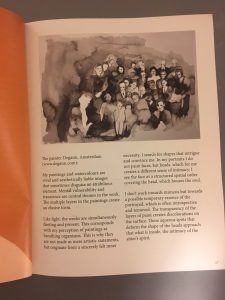 DISSOLVING MAGAZINE&DEGANN
October 11th, 2017
Dissolving magazine it is an all-inclusive space where you can go to discover art and music that resonates with you as well as a space to put yourself out there for the world to discover.In this article from Dissolving magazine the artworks from the paintings series 'I Do Not Know' . "The black ink I have purposely chosen is representative of the layers of the individual, there is more to it than just darkness."
You can read the whole article online: http://www.dissolvingfilmmag.com/2017/09/i-do-not-know-by-degann.html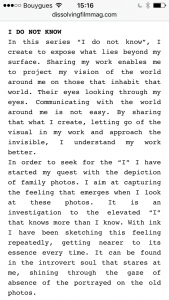 STUDIOVIEW&DEGANN
September 27th, 2017
My studio has been stacked with a chaos. The chaos that works for me. I spent a lot of time thinking about the serie of paintings 'Family', and about the philosophy behind it. More about the serie 'Family' is coming soon.
While be doing that, I will be sharing some of the paintings on my website and instagram. I can't believe it! One of the watercolours of the serie 'Family' has been sold. It's now in a new home in Instanbul.
WANDA MAGAZINE&DEGANN
July 29th, 2017
So thankful for a feature of my work in Wanda Magazine. Wanda Magazine is a Sheffield based, feminist magazine celebrating women and creativity.
We have almost finished editing our third issue which is full of incredible illustrations, photographs, poems and non fiction. We want to continue showcasing the work of talented feminists and believe that we have built a strong relationship with our readers, contributors and the shops of Sheffield. Wanda number three will be our strongest issue yet and with my art!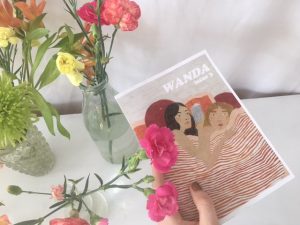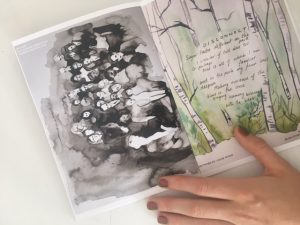 ELLO&DEGANN
July 19th, 2017
Things these days are busy and hectic. I feel like I'm paying little attention to painting than I normally do. I'm rushing from one place to another and missing the feeling of groundedness. Still I am working on new painting that will be online soon.
I am looking forward that things will settle down. Though I'm happy to tell you that my work is online on Ello.co. It's a social network site for creatives. You can follow my page on Ello.co (@degann)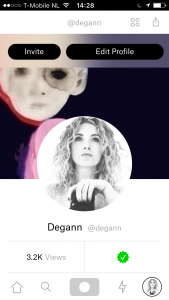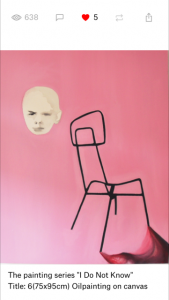 .
INTERVIEW ON BIONIC ICONIC
May 3th,  2017
On the blog from www.bioniciconic.com you can read more about my work and the inspirations behind the paintings. In the interview I explain the role feelings and connections are embedded in my work.
'What do you think makes a person interesting? I think the pleasure for me is the sense that visually, emotionally, intellectually, people or things are so innerconnected. That's for me absolutely a pleasurable moment, when someone says something, or I'll read something in the paper, or I'll be walking down the street and suddenly I realize this is the connection. That's also why we understand one another, the aspect of the connectedness of things. This connection is making an person interesting for me.'
http://www.bioniciconic.com/blog/2017/4/28/bionic-people-degann-anne-de-groot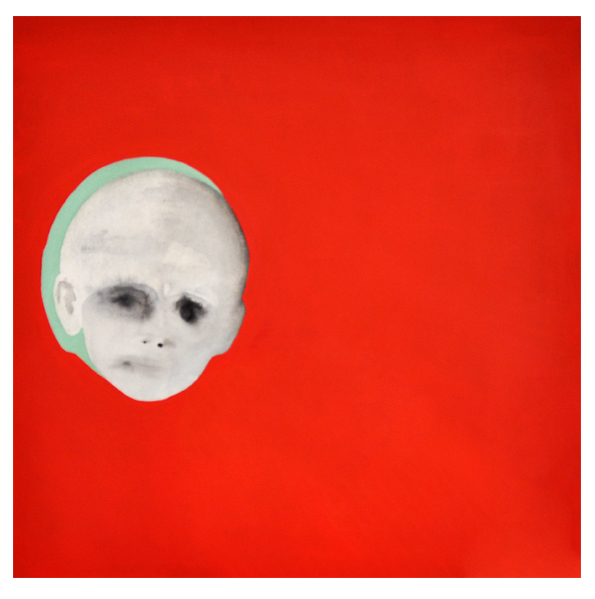 NEW WEBSITE ONLINE
April 13th, 2017
And now something completely different! Just a few days after the publication on dispurs(Korea, http://www.dispurs.com/issues2), due the circumstances in the search for an new art studio, I am proudly to announce that my new website is online. And even better, now you can find the newest watercolors series online. It's called "Family".
Please have a look at degann.com and I'm pretty sure you'll see where my enthusiasm is coming from!
DISPURS MAGAZINE & KOREA
March 17th, 2017
So thankful for a feature of my work and interview in Dispurs (An Korean Online magazine • 온라인 매거진_). This issue is focused on artists from different corners of the globe.
In the article: 'Dutch artist Degann: Thoughtful and emotionally intelligent. Speaking with Degann gave Dispurs some insight into her as a person, as well as her art. Drawing from a young age. She says she doesn't have an exact moment where she thought. "I want to be an artist," instead finding that drive sometime in high school.'
You can read the whole article online: http://www.dispurs.com/issues2
PORTRAIT EYEWEAR ARTISTS CAMPAGNE
February 22, 2017
WOW, I am part of an artist campagne at Portrait Eyewear. Portrait Eyewear has given me the chance to be part of the artist campagne. And I am in love with the beautiful eyewear.
The artists campagne
From the creators personal love and profound admiration towards emerging artists like Peter Aurisch, Sophia Wallace, Matteo Cibic, Fin Dac, Emiliano Donaggio, Drew Citron, Marco Canevacci, Emma Bennet and Markus Wuste, the brand strives to become a channel of endorsement for contemporary art. A means to promote their testimonials' work and unique image beyond the art field, highlighting their talent and courage as real models for the society.
Using models is a convention that happens to be very appealing but rarely promote real people with real beauty standards; "We want to face the challenge of contradicting such rules and creating our owns". (http://portraiteyewear.com/artists.html)
I am also available in poster size, if you like!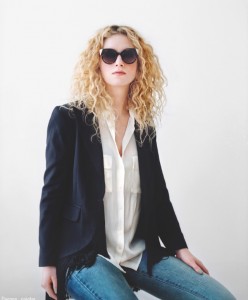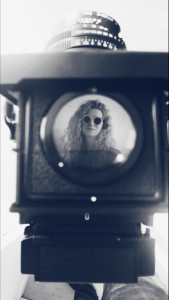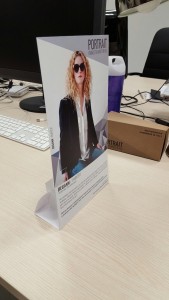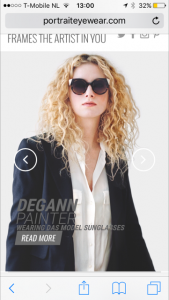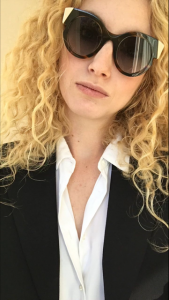 GIRL MAGAZINE&DEGANN
January 19, 2017
Now, online! In this article from Girl magazine more about me as a girl. She asked me: ' What makes you, YOU'. So I tried to tell more about me as a girl in the arts: 'I create to expose what lies beyond my surface. I am acute observer of life'. You can read the whole article online: http://girlmagonline.com/adg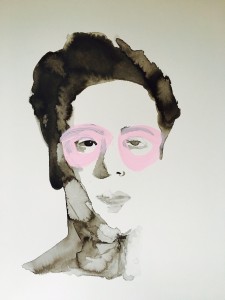 2017&KALTBLUTMAGAZINE
January 14, 2017
I had a great start of the year. In January KALTBLUTMAGAZINE wrote about my artworks. The article describes the paintings 'Marie Claire'. "The futility with which Marie Claire hauls herself through the day, avenges itself in the hours of the night. She is not tired, but is haunted by the realisation that it is time for her to grow up, apprehending that she has been desperately holding on to her carefree childhood. She has been falling asleep with her eyes open and longs to dream with her eyes shut, just as they are when she laughs whole-heartedly."
Things these days are busy and hectic. I'm rushing from one place to the other and for all the good reasons. More about the secret project coming soon. If you want to stay updated just follow my work on instagram: @degann89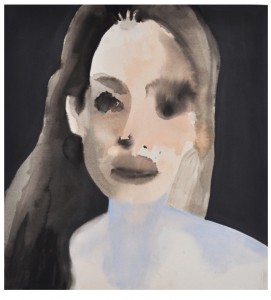 MERRY&BRIGHT
December 22, 2016
Pause for christmas. This week has been full of requests and goal setting. Can one of you remind me that I should take vacation more often? I've still been painting everyday. Sometimes it's fun to make a mess without worrying about the consequences. Sometimes that's what painting is like. The canvas is filled with color and it looks a little messy. Maybe I'll add a color that I normally wouldn't pick, or take a risk that I wouldn't normally take. That's the marvelous thing about progress. Gradually, with tiny bits of momentum, you can make big changes.
Hope your holidays are awesome. X Degann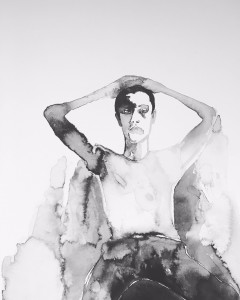 STUDIOVIEW
November 10, 2016
The past few months, I've been working on a big serie of paintings. My studio has been stacked with a chaos. The chaos that works for me and my imagination. I spent a lot of time thinking about the serie of paintings, and about the philosophy behind it. More about the serie 'I Do Not know' is coming soon.
While be doing that, I shared some of the paintings on my website and instagram. I tend to be opinionated. I like to learn, and usually I learn the most from those whose opinion is quite different than mine, so please, contribute, question and be curious. I can't believe it already 3000 followers on instagram.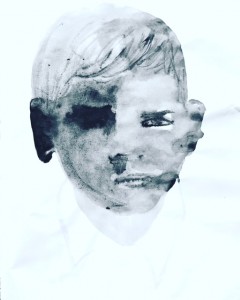 METROPOLITAN SOCIETY(ONLINE MAGAZINE)
October 8, 2016
Today, I'm very happy to share the article on the Metropolitan Society. Metropolitan Society is an online lifestyle magazine dedicated to art, design, fashion, architecture, food, and other creative endeavors. The Metropolitan Society provides a continuous feed of articles, editorials, and interviews about stores, restaurants, artists, persons of interest, and more. We are currently based out of Boston, USA.
In the article Jeffrey Zeppieri is writing about the most recent paintings, 'I do not know'. It is a series composed of various media to expose what lies beyond the surface. 'Her work enables her to project her vision of the world around her on those that inhabit the world.'
The link to the article: http://www.metropolitansociety.co/blog/i-do-not-know-painting-series-anne-de-groot-degann
NEW ART STUDIO
October 3, 2016
My new stunning studio is filled with light and filled with all the materials and supplies I could want in one place. A wooden table to mix and store my paints. A wall to hang inspirations and another for smaller oil painting studies. More chaos surrounding me that helps for the working progres. And I have music…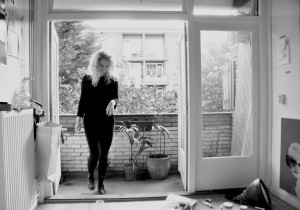 LA FRIMEUSE(ONLINE MAGAZINE)
September 2016
A special thanks to the writer of this article Ekaterina Moong. On the online magazine named La Frimeuse is she writing more about the art. The philosophy of the paintings. And the inner world.
'The true artist always tries tо reflect a fleeting moment, a rapid run of thoughts, a change of emotions. To grasp the fine adjustments of our souls is one of the main task of a creative person. It does not matter if there is a line or a spot of the color, when we have a feeling that the image comes alive, breathes and, more importantly, reveals its inner world.'
http://www.lafrimeuse.com/en/degann-a-fragile-inner-world-behind-layers-of-transparency/
FEMINI MAGAZINE&DEGANN
September 2016
In issue one of Femini Magazine, I am featured with not one, but two artworks! Lydia Ibrahim editor from Femini Magazine holds the aim of promoting a more diverse representation of woman within society. On page 13 and 14 of the magazine with the title 'Blue on Monday' you can read more about the portraits in watercolour and oilpaint.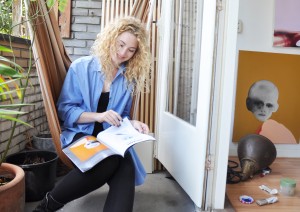 YOUNG-SPACEDOTCOM&EYES
September, 2016
I'm very happy to share the blogspot from Kate Mothes(www.young-space.com). She describes the philosophy behind the new paintings: "First, I was drawn to Degann's use of color, which is rich and full of contrast, at first minimal and simple, yet revealing subtle changes the longer we look. And I particularly enjoy how the eyes, empty and dark though they are, appear to bloom with the wash of the paint, suggesting a movement from inside to outside. Sometimes the heads cast shadows, except they are not shadows so much as insinuations of a second self — an inner self made outward, constantly changing shape in front of us."
If you want to read the whole blogspot: http://www.young-space.com/blog/2016/9/degann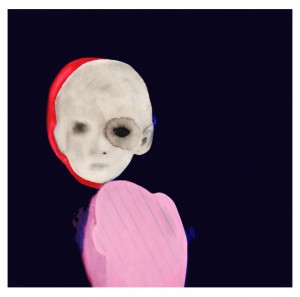 PAINT-PARIS-COPENHAGEN
August 31, 2016
I recently had the fine luck to have some vacation. My purpose in getting out of doors to paint is always to learn. I find that being in the place, dialling in the shapes, shadows and quick light one of the best things that a painter can do to learn about the world and people around them. It's a lot of work, lugging gear, setting up and working quickly to capture the light…but the results are well worth it. Also seen the great painters at museum l'Orangerie(Paris) and museum Louisiana(Denmark). Upon returning to the studio, I like to work on those sketches which are made in indianink on paper. I can't believe it, already 2000 followers on instagram.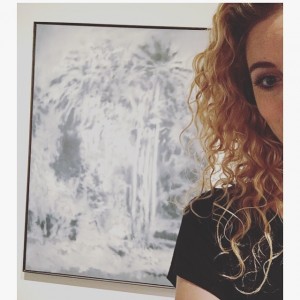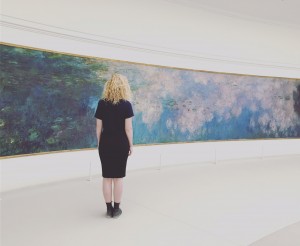 INSTA&1000
June 29, 2016
1000 followers on instagram. Thanks for all the great support and lovely comments. I try to answer all your questions and comments as soon as possible. You all give me new energy to expose more of my art.
INSTA&DEGANN
June 13, 2016
A few weeks ago I started sharing some new sketches.. These are sketches from old black and white pictures of my family. I prefer to make the sketches in watercolor or ink. So, if you want to take a look backstage or in the working progress. You can follow @degann on instagram.
POEM 'ESPECIALLY FOR YOU'.
May 3, 2016
Thankfull for the great words and inspirations from a dear friend. This poem is written by Arij Van Der Vliet.
especially for you

one spot only
the one and lonely
the one and you
only the lonely
especially for you
AMSTERDAM BASED ARTSTUDIO @SPAARNDAMMERSTR.
April 10, 2016
New artstudio at the spaarndammerstraat in Amsterdam. Lover of the light already. Working on some new projects and paintings. Picture taken at the brand new artstudio.